Instructions:
Our treats are fully cooked and ready to eat when they arrive!
Our sMOOthies come already portioned out. All you need to do is blend the packet with 1.5 cups of yougurt OR 1.5 cups of Almond milk and a banana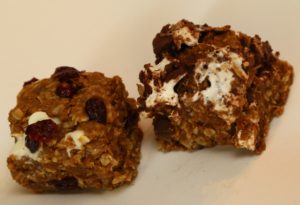 Please store them in the freezer (granola can be stored on counter or fridge instead and sMOOthies are shelf stable)
I recommend taking out the few you plan to eat the next day the night before to allow them to defrost in the fridge or on the counter. (Many customers enjoy them straight from the freezer)
I recommend eating 2 bars or 3 cookies a day.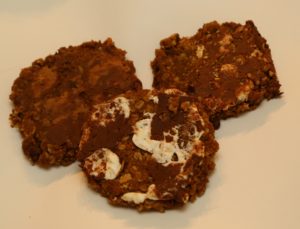 Granola- I recommend 4-6oz a day.
1 sMOOthie a day is recommended
It can take 5-7 days to see a difference in your milk supply so be sure to order ahead!
Bars and Cookies can be stored in the freezer for up to 6 months! Granola can be stored up to 4 weeks in Fridge. sMOOthies can be stored at room temperature for up to 1 year.
Ingredients:
Base Cookie and Bar Ingredients:  peanut butter, butter, brown sugar, vanilla, salt, baking soda, brewers yeast, eggs, flax meal, oats, almonds
sMOOthie Ingredients: Oats, Flax, Brewers Yeast, Coconut Sugar, Almonds
Granola Ingredients: Almond Butter, Coconut Oil, Chia Seed, Almonds, Baking Soda, Coconut Sugar, vanilla, Bananna, Oats, Salt